The most important thing we want you to know about Citywide is that you are welcome!
Citywide is a church for people from all kinds of backgrounds, and at all levels of understanding and engagement with the Christian faith.
The heart of our church is simple. We want to follow Jesus into the adventure of whole life and authentic community. We summarize this heart with the three words: CHRIST, CALLING, COMMUNITY.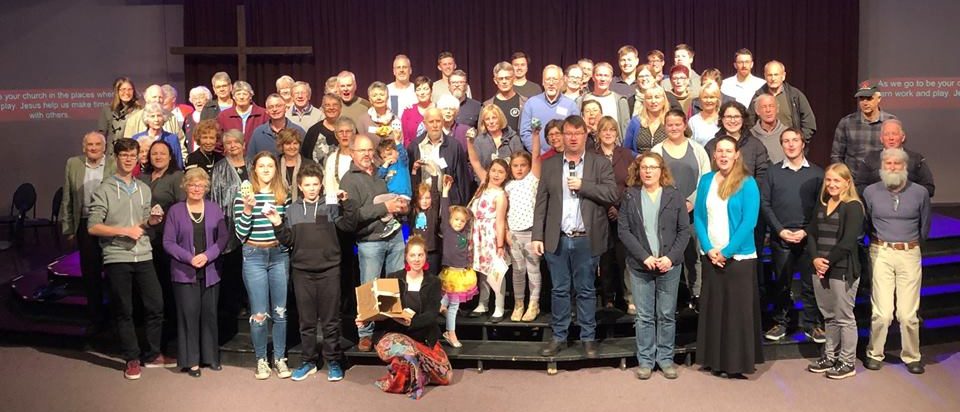 We have 3 congregations: Mornington and Lenah Valley, which both meet on Sundays at 10 a.m., and our Nepalese service which normally meets at our Lenah Valley campus at 1 p.m., but once a month joins with the English language congregations.
All our English language services are broadcast live on our YouTube Channel.
We are also seeking to plant a church in Levendale, which is an unfolding project.
Each week our sermon notes are available through the EVENTS section of the BIBLE APP.
We have three pastors, and we love Matt, Dan and Paul, but it really is the people of Citywide and not the Pastors than are the center of the action for our church. There are lots of opportunities to get involved if you would like to.
During school terms we have a special children's program called "NRG Kids" at our Mornington campus during the service which our kids head out to after the children's talk which is a regular part of our service.
You will notice that through the services we don't take up an offering apart from a loose change collection, which goes to sponsor 12 children around the world. This is because most of our people give their tithes and offerings online or in the collection tins at the back of the church after the service. We encourage visitors not to give, but to simply enjoy the fellowship.
Beyond the Sunday Services:
Citywide is a Baptist church which means we make the big decisions together in church meetings which happen two or three times a year. Anyone who feels as though Citywide is their church home is encouraged to become a member, which means you get the same vote about big decisions as anyone else.

We are proud of our Youth Group, MERGE, which meets on Wednesday nights. You can find out more about our youth through their Instagram account.
We encourage all our people to engage with one of our weekly life groups where there is a chance to learn and share together.
We also encourage people to find a Kingdom Cell, which is usually a group of between 3-5 people who can share the journey of life with you.
Once every month we organise a moment for people to share a meal with others they may not yet have met. We call it Dinner Together. You will hear about it in the services that lead up to it each month.
One of the best ways to stay in touch with us is through our fortnightly newsletter which you can sign up for by clicking on THIS LINK.
Another important way to connect is through our closed FACEBOOK GROUP, which is only open for people who regularly connect with the church.
If you ever have any questions at all, we would love to hear from you. You can email us at church@citywidehobart.org.au, message us on Facebook, call us on 6244 4333 or drop into the office at Mornington or Lenah Valley (Wednesdays only).
Finally, we have paid for a subscription to a Christian Netflix kind of thing called "RightNOW Media" for everyone associated with our church. You can join by clicking HERE.