Citywide employs a small staff team and is further supported by a fantastic group of volunteer ministry leaders and their respective teams.
Matt Garvin – Senior Pastor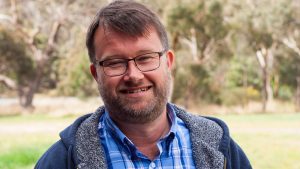 As the son of the founder of the Evangelical Christian mission movement, Fusion, I grew up amongst people who had given their lives for the sake of the Gospel.
I began working with Fusion myself in 1992 after completing a broadcast journalism cadetship in the Australian outback city of Broken Hill.
I married Leeanne early on in my time with Fusion, and we served together for over 20 years in both Tasmania and Victoria and also in Fusion's international leadership. 
In 2012 we moved with our four kids (Madeline, Joshua, Daniel and Sophie) to Edmonton, Canada where I completed a Master of Theological Studies degree and served, from August 2013 to June 2017, as the Pastor for Community Engagement and Mission at St Albert Alliance Church.
We came back to Australia in July 2017 after accepting the role of Senior Pastor of Citywide.
My hope for our church is that each and every one of us would find the unique story that God has for them in the context of genuine fellowship.
I have written two books: Faith Reflections and 6 Radical Decisions and have a blog: 'Faith Reflections'
Dan Hutchison – Associate Pastor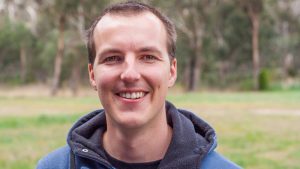 I am a proudly born and bred Tasmanian, who grew up on the North-West Coast where I got involved in youth groups, kid's clubs and youth camps.
My work at Citywide has me watching over the church Life Groups and using my passion and calling to see youth and young adult's discipled in Christ. I also work to empower, encourage and equip young people into leadership and God's calling on their life.
Before becoming a Pastor, I studied to become a Park ranger completing a Bachelor of Natural Environment and Wilderness Studies with Honours in Mining Restoration. After being called into ministry, I use that experience and consider myself a Gospel Ranger, restoring human lives with Christ.
I am married to love of my life, Maria, and have two beautiful little daughters.
Paul Rai – Pastor, Hobart Nepali Church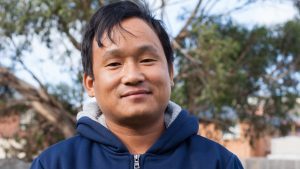 I was born in Bhutan then went to Nepal in 1992. I accepted Jesus Christ as my personal saviour in 2003 and was baptised in 2004. In same year I felt called to God's ministry. The words of Ephesians 4:12 inspired me to go on and study a Bachelor of Theology. I completed my degree in South India and went on to work as an evangelist. I worked as a Pastor in Nepal for 3 years before coming to Hobart in 2010. Since then I have worked as Pastor of Citywide's Nepali congregation.