<![CDATA[Citywide employs a small staff team and is further supported by a fantastic group of volunteer ministry leaders and their respective teams. Matt Garvin – Senior Pastor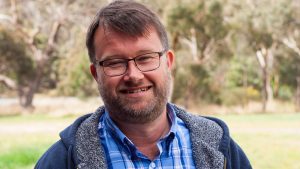 As the son of the founder of the Evangelical Christian mission movement, Fusion, Matt Garvin grew up amongst people who had given their lives for the sake of the Gospel. Matt began work himself with Fusion in 1992 after completing a broadcast journalism cadetship in the Australian outback city of Broken Hill. In his time with Fusion, Matt led Fusion's work in Tasmania and Victoria and lived in 5 different intentional Christian communities. He also served in Fusion's international leadership and had a long involvement in radio broadcasting in Australia.
In 2012, Matt and his family moved to Edmonton, Canada where he completed a Master of Theological Studies degree and served, from August 2013 to June 2017, as the Pastor for Community Engagement and Mission at St Albert Alliance Church.
Matt accepted the position of Senior Pastor of Citywide Baptist church in Hobart, Tasmania, Australia from July 2017. Matt's vision for the church is that each and every person would find the unique story that God has for them in the context of genuine fellowship.
Matt has authored two books: Faith Reflections and 6 Radical Decisions and has a blog 'Faith Reflexion'
Matt is married to Leeanne and they have four children: Madeline, Joshua, Daniel and Sophie.
Dan Hutchison – Associate Pastor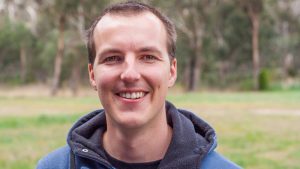 A born and bred Tasmanian, Dan grew up on the North-West Coast getting involved in youth groups, kid's clubs and youth camps.
Dan's work at Citywide has him watching over the church Life Groups and using his great passion and calling to see youth and young adult's discipled in Christ. He also works to empower, encourage and equip young people into leadership and God's calling on their life.
Before becoming a Pastor, Dan studied to become a Park ranger completing a Bachelor of Natural Environment and Wilderness Studies with Honours in Mining Restoration. After being called into ministry, Dan uses his former experience and considers himself a Gospel Ranger, Restoring Human lives with Christ. Dan is continuing his studies doing a Master of Divinity through Morling College which complements his on the ground pastoral work.
Dan is married to love of his life Maria and has two beautiful little daughters.
Paul Rai – Pastor, Hobart Nepali Church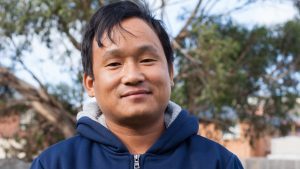 Paul was born in Bhutan then went to Nepal in 1992. He accepted Jesus Christ as his personal saviour in 2003 and was baptised in 2004. In same year he felt called to God's ministry. The words of Ephesians 4:12 inspired him to go on and study a Bachelor of Theology. He completed his degree in South India and went on to work as an evangelist. He worked as a Pastor in Nepal for 3 years before coming to Hobart in 2010. Since then he has worked as Pastor of Citywide's Nepali congregation.
Heather Menzies – Children's Worker and Worship Leader at Lenah Valley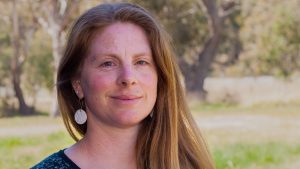 Heather worked for a number of years a youth worker with Fusion Australia where she also gained significant cross-cultural experience, travelling across the world to help Christians reach out to their communities.
A gifted artist and musician, Heather brings a creative flair to our team and is very committed to helping the kids who come into our centre through the week (with the Kids Space program) or to our Sunday Services (through NRG kids at both campuses), discover and fulfil their potential.