MERGE youth is all about empowering young people to live life to the full by merging into Jesus' lane. You will find our youth program a positive, open and honest community for grades 7-12 and right now we are taking that community online.
COMING UP THIS TERM
Citywide Trivia Night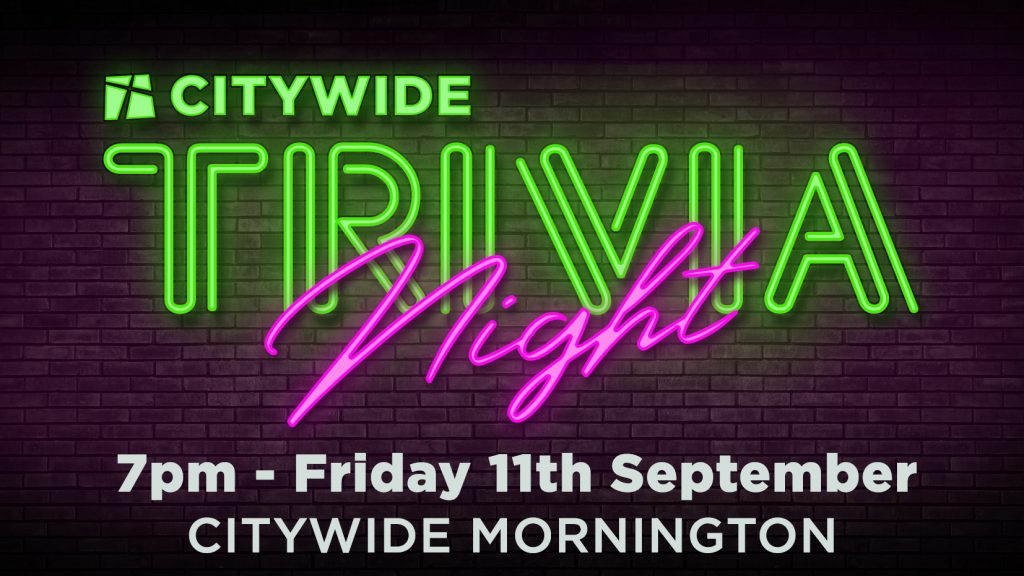 Come along and bring some friends to compete in this year's trivia night. This years theme TV and Movie characters so come dressed as your favourite character. BYO food. All are welcome. Cost $10 per person, $20 for a family.
---
PING PONG-A-THON HOBART
September 18th, 7-9pm Hobart City Church Of Christ, 8 Goulburn St.
PLAY PING PONG.
FREE LIVES. We bring communities together and unite them under one cause: bringing freedom to the world's most vulnerable. The fun and freedom of table tennis is our weapon of choice to bring slavery to an end. When you play, people are freed.
---
NERF NIGHT
September 25th 7-9pm, Citywide Mornington
To finish off the term we will be having a NERF night. This is always an EPIC night with box forts and plenty of games. Bring your own NERF gun and label your NERF bullets if you wish them returned. Entry Gold Coin.
---
COMING UP TERM 4
We are still planning term 4 with events such as the MAAN's and to make the most of the warmer weather and more daylight. We will term 4 be having more hang out nights at Citywide Mornington with Pizza. So leave your Friday nights clear 7-9 pm ready for a great time.