A book to be launched on Sunday morning tells the story of the humble beginnings of a suburban church that started in the local RSL Hall and 75 years later it continues to serve it's local area and also has a Nepalese congregation.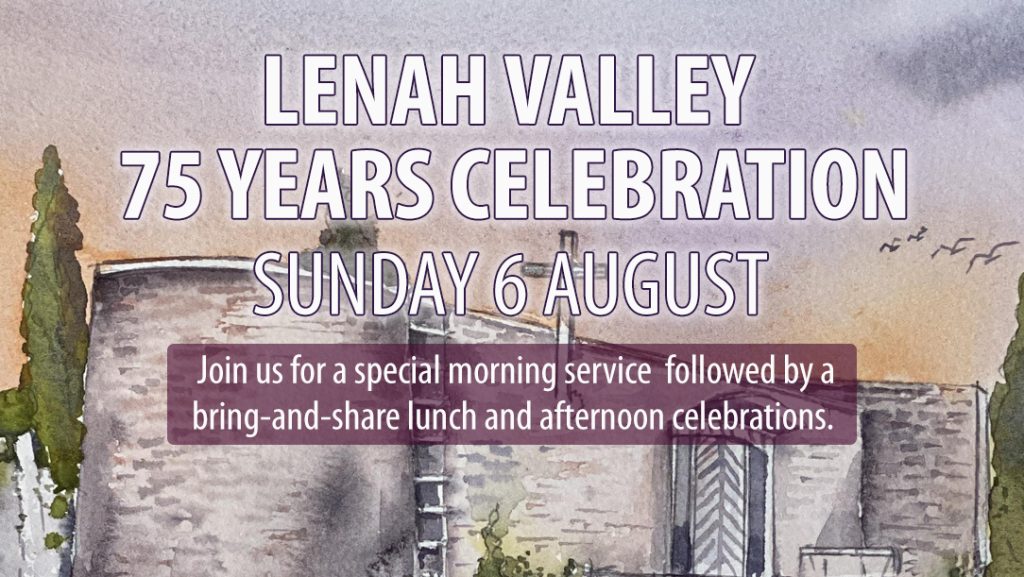 State Baptist Historian, Laurie Rowston, has partnered with long-time congregation members Maurice and Christine French to author the book which will be available worldwide through Amazon.
The little church has always been very community-minded, and when they heard about a church planted by a Nepalese-speaking refugee, they offered the use of their building to Pastor Paul Rai. The Nepalese congregation connected so deeply with the local church that they joined together in 2018.
Lenah Valley church's original building is one of the most unique, and weirdest, building designs in Hobart, the front of which features no corners but one big parabolic arc. The original building still stands but has been supplemented by three phases of extensions to fit the growing congregation in.
Sunday's church service will feature a member of the Nepalese Congregation, Isaac Rai, presenting a painting he did of the original building to the English congregation, as well as the cutting of a cake and the launch of the book.
After the service church members and visitors will be invited to share lunch and stories about their involvement in the 75 years.
The book is available here.