Twenty Tassie artists donate their work for Affordable Art Exhibition.

Most Tasmanians don't even begin to consider the possibility of owning original art, but a group of twenty artists have created a novel event that puts art within reach of every local person and at the same time provides funds to support critical work in Nepal and Hobart.
Former Art therapist and local artist, Maggie Perkins has curated more than 10 local exhibitions over the years, but this one is particularly close to her heart. The Affordable Art Exhibition was her brainchild with the twin goals of making original art affordable for ordinary people and supporting a good cause.
Each one of the 39 artworks have been donated by the 20 local artists featured in the exhibition and each piece is on sale for $200 or less. The proceeds from the exhibition will go toward Humanitarian Aid projects in Nepal and to support the voluntary Nepalese Driver Mentoring program in Hobart.
The exhibition opens at 2:30 on Saturday 5th August in the Bob Curé Memorial Gallery at Citywide Baptist church and after a brief welcome and description of where the money will go, all artworks will be sold on a first-in-best-dressed basis.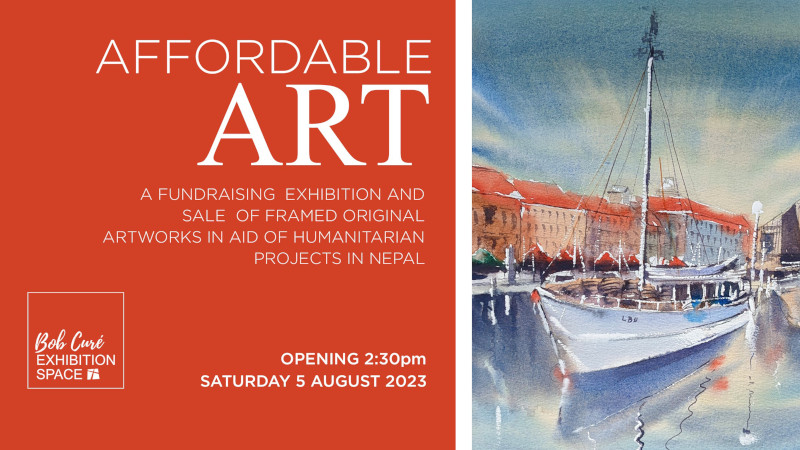 Donate here towards supporting rural communities in Nepal, and Nepali migrant workers in Hobart. Alternatively, you can make a direct bank transfer using the following info (please add reference 'Affordable Art').
Account Name: Citywide Baptist Church
BSB 704-922
Account Number: 100007491