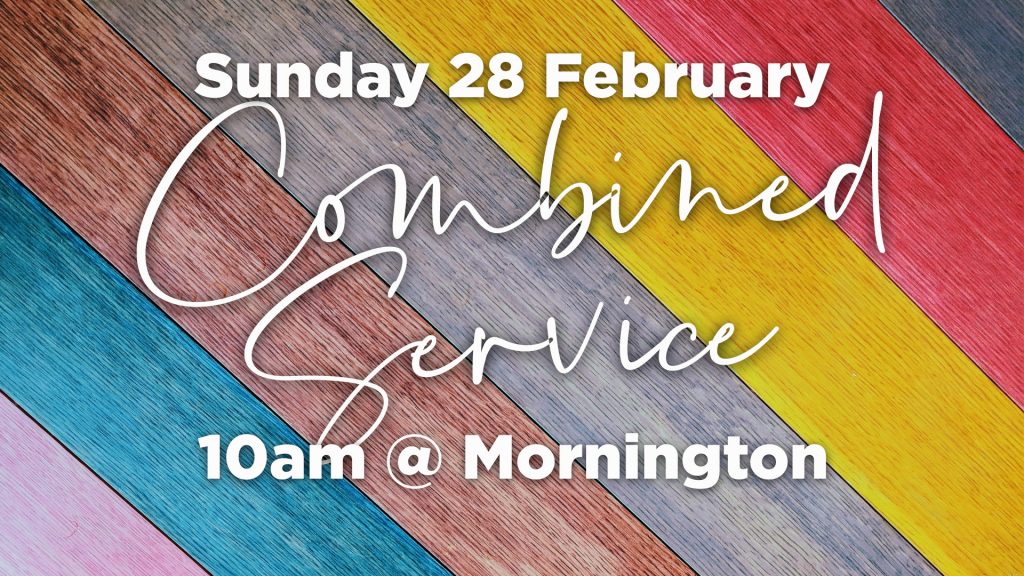 We look forward to you joining us at our Combined Service to be held at our Mornington Campus on Sunday 28th February from 10am.
Come along for a time to worship and teaching and of course some much needed discussion and catching up.
Stick around afterwards for a quick bite to eat and then our Annual General Meeting where we look at the last 12 months and some time looking to the future
We look forward to seeing you there!