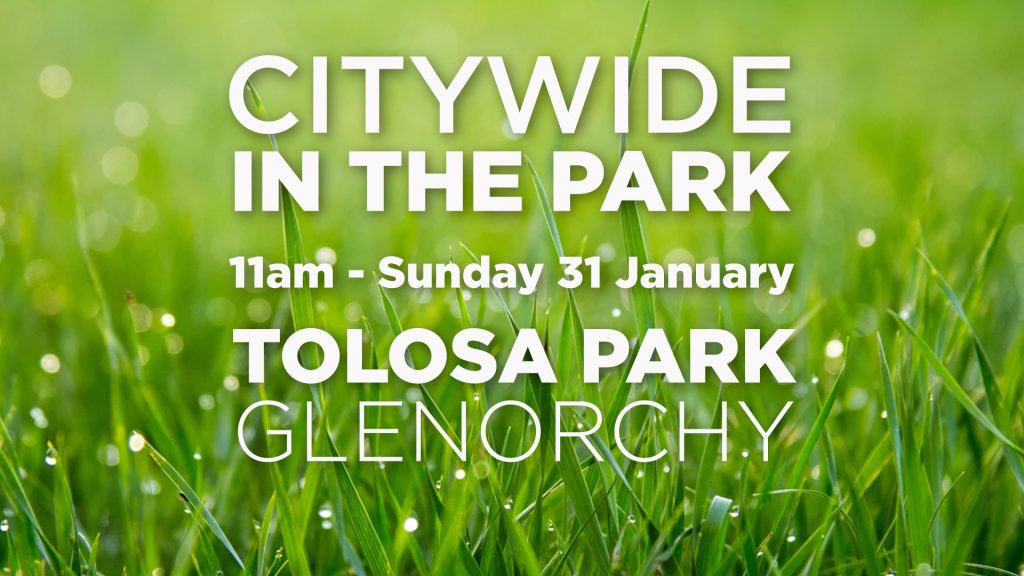 11am – Sunday 31st January
@ Tolosa Park Sound Bowl, Glenorchy
Instead of our usual Sunday morning services at Citywide, this weekend the Lenah Valley and Mornington campuses will be shutting down their services and everyone will be meeting together at Tolosa Park in Glenorchy for some fun, food and fellowship.
Join us at 11am at Tolosa Park, bring along a a picnic rug or chair to sit on, and join us as we worship together and enjoy the great outdoors.
BBQs will be available, so please bring along some meat to cook or food for a picnic after our gathering. We will also be playing some games afterwards so bring along your sports gear.
We have booked 2 huts, there is car parking and toilets close by.