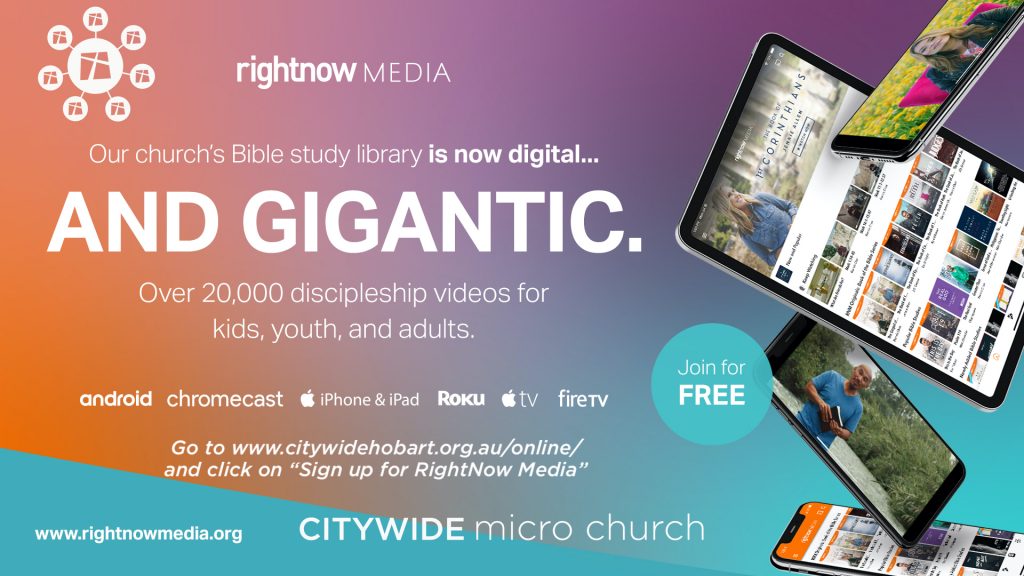 We are pleased to announce that all regular attenders of Citywide (including those who have only just joined us as regular viewers online) are now eligible for a free membership of RightNow Media.
RightNow Media is a subscription that our church has paid for as a gift to you. It gives you access to thousands of bible study videos and kids videos along with a wide range of training courses.
Find out more by watching this video:
For the next few weeks we will let people sign up from our website directly. Simply click on the yellow button that says "Sign up to RightNow media" which is either at the right or at the bottom of this page .
We hope you and your whole family will benefit from this service.