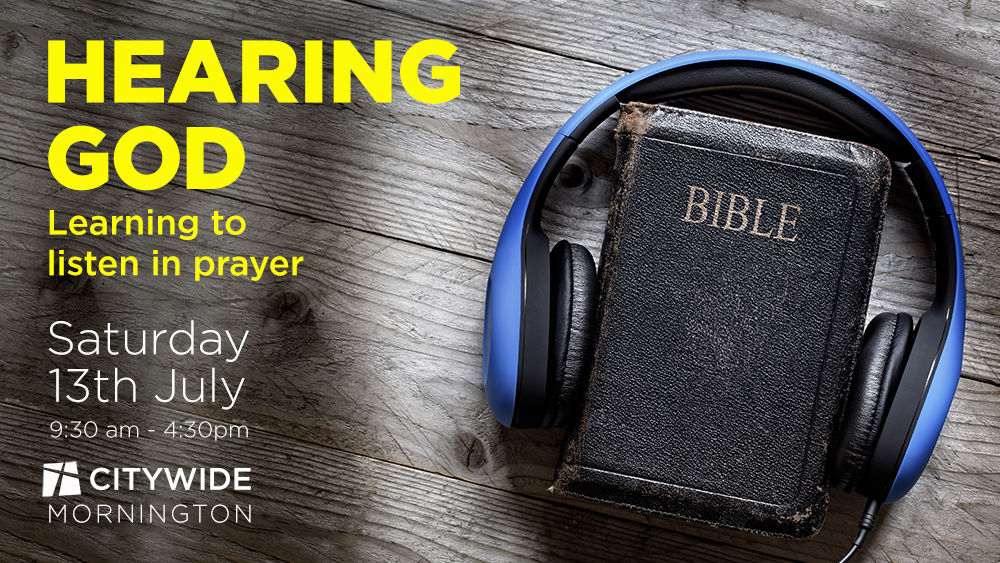 A one off opportunity to learn what it means to invite God into every aspect of your life in a very practical way.  
Jeremy and Lisa Peters from St. Albert, Canada will be bringing teaching about the kind of Listening Prayer that will hopefully become increasingly normal for all of us. This will be a day that we look back on as foundational for what God is doing at Citywide and in Hobart. Make sure you make this awesome opportunity a priority.
9:30 am – 4:30 pm Saturday 13th July
@ Citywide Mornington
Cost $10 (includes morning and afternoon tea, lunch and notes)
Please ensure you book your spot through the Citywide office on 62444333 or by emailing church@citywidehobart.org.au, by Sunday 7th July.