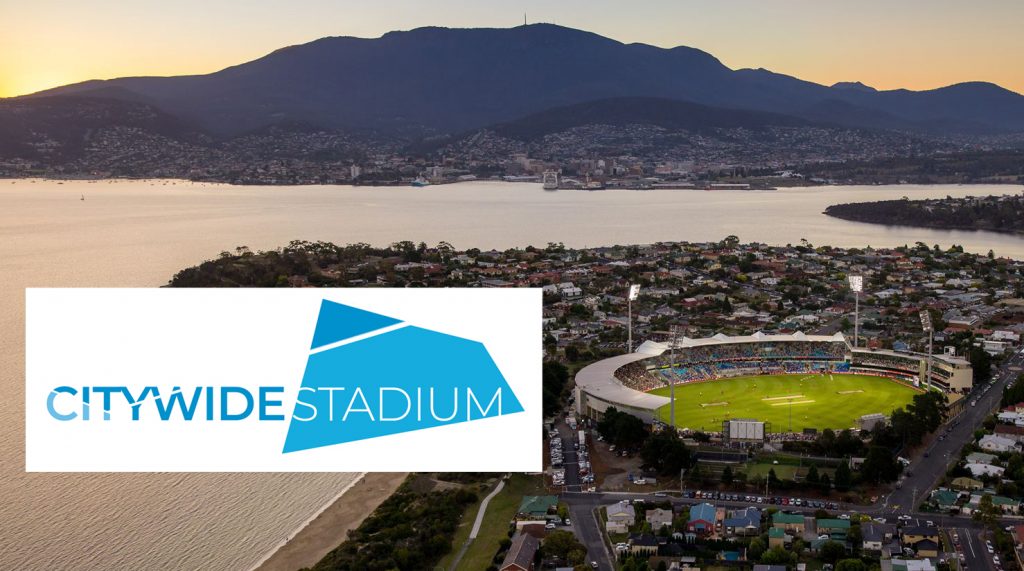 After our announcement of the 1st April we have to confirm that unfortunately Citywide Baptist Church will NOT be taking over the naming rights sponsorship of Bellerive Oval, currently known as Blundstone Arena.
Who knows! maybe having our name plastered all over major sporting events will be part of our future, but at this stage we'll stick to what we know 🙂
Published 1st April 2019
Citywide Baptist Church are delighted to announce they will be taking over the naming rights sponsorship of Bellerive Oval (formerly Blundstone Arena) for the 2019/20 cricket season and 2020 football season. The ground will now be known as Citywide Stadium.
The deep religious fervour with which Australians engage with sport makes a partnership like this seem so obvious that we are surprised that other churches have not done it before now.
We see the partnership between the top tier of sport in Tasmania and Citywide as a match made in heaven… literally!
As part of the deal we have negotiated special prayer for the Kangaroos at every local game, which we have guaranteed will reverse the fortunes of the team. We have also formally agreed that the 20/20 competition will be marketed in Hobart as the Big Bible Bash, and that television coverage will refer to any delivery the batsman can't reach as a 'Citywide'.
In the spirit of the new agreement the food Kiosks have announced the addition of "Pastors Pasta" a bolognaise style dish that takes a lot longer to finish than you would reasonably expect, and also a special new communion sized cup for cold beer.
Pastor Matt Garvin says "I never thought I'd be announcing a deal like this on April 1st 2019, but it is a measure of just how far things have come in the last 365 days."
]]>