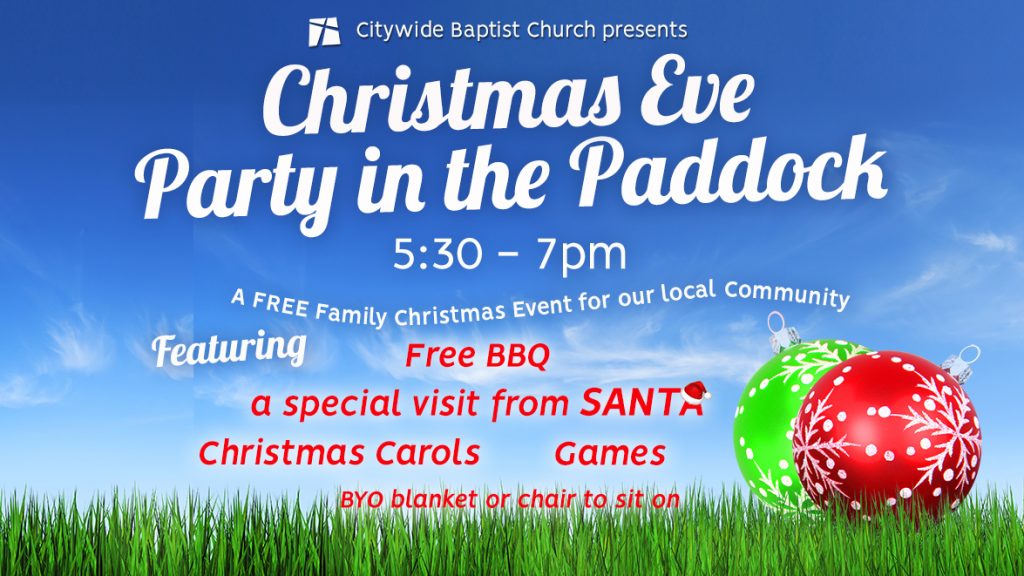 5:30 – 7pm Christmas Eve
---
Citywide Baptist Church
400 Cambridge Road Mornington
Come and join us in the Paddock for Christmas Carols and fun as we celebrate the coming of Christmas as a community.
Bring your picnic rug and enjoy the free BBQ as you spend Christmas eve singing with the family. There will be a number of activities going on and there will even be a visit from the jolly man in red.
If you wish to purchase coffee, snacks and even small meals on the night, our Namaste Cafe will be open.
No tickets needed for the event but we will be having COVID safe practices in place and contact tracing as you collect your free songbook for the evening.
We look forward to seeing you there!